We, Universal Technical LLC(UTL), provide the best after-sales services to our valued customers with the extensive support of our partner Rotork and we do sizing, assembling, testing, supplying, and commissioning complete packages of ESD Valves, MOV's SDV's, CVA's and fireproof and Pneumatic control panel where applicable.
Being sole agent of Rotork products in the UAE & well known valves, we serves Oil & Gas, Petrochemical and Utility Sector.
Our value added services included retrofitting, refurbishment & maintain, health check & preventive maintenance, etc., for all types those falls in our product range.
ACTUATED VALVES (MOVS, ESDVS, ETC.)
UTL has successfully supplied & commissioned a considerable number of Actuated Valves suitable for the process conditions of the operation. We have a wide range of all types of valves and actuator packages suitable for all kinds of requirements.
Our Advantage
UTL is capable of offering complete packages for the MOV/ESDVs/SDVs/CVAs suitable for the requirement.
UTL with their principals' support have a great wealth of experience in fitting actuators to valves, penstocks or dampers that are already installed as part of existing plant. Whether you are replacing obsolete actuators/MOVs, changing power source or motorizing manual valves we are able to offer tailor made solutions designed to comply with your exact requirements.
Retrofitting actuators to valves in the line is a safe and cost effective solution that minimizes plant disruption. Working from basic valve data we are able to offer a full sizing service that matches actuator models to the valves' requirements. We carry out full and detailed site surveys, collecting all the dimensions needed to design the mechanical components that will mount the new actuator to the existing valve.
The design service is backed by a factory-trained installation team who are able to mechanically install, cable and commission the actuators as well as assisting with the integration into your plant control system.
Our strength in Value Added Service is our service response & support for our customers for all types of actuator (electric, pneumatic and hydraulic). Our support can be planned or in response to an emergency situation.
Our field engineers perform a number of different tasks for customers:
In all our work we only use original parts as ensuring the continued operation of actuators is of critical importance. Additionally, all our engineers are well trained in the factory & hold all the appropriate safety qualifications and we ensure that all work is carried out correctly.
HEALTH CHECKS & THE PREVENTATIVE MAINTENANCE
Like all industrial plant, our products are often exposed to hostile environments or at times can be stressed or damaged by unpredictable events. As a result, for customers who want to maximize their plant operability we offer health check and preventative maintenance services.
Customers who are currently making use of this offering find that:
MECHANICAL VALVE INTERLOCKS
UTL as exclusive supplier & service provider of Alcatraz Interlocks, have supplied, commissioned & serviced mechanical valve interlocks in national oilfields.
Alcatraz Interlocks are based on their patented key & lock design which eliminates the chances of human-error in the operation of valve sequences in systems like Pig Traps, PSV systems, IG systems, etc.
Our services include: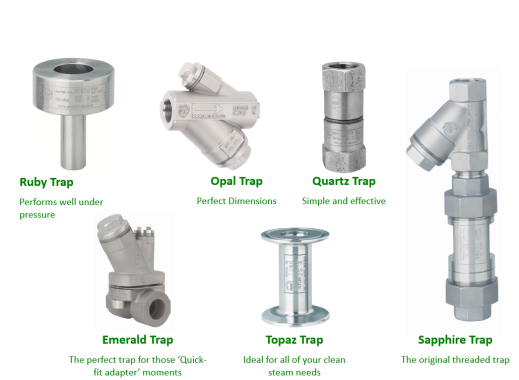 Our staff and facilities are specialized in the following:
Being the exclusive supplier of GEM Steam Traps from Thermal Energy International, UK, our service team is specialized in carrying out the service support that includes: