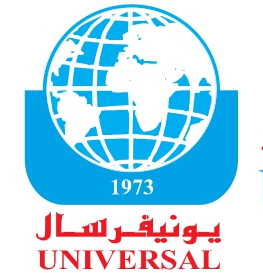 Universal Group Holding LLC
Universal Group Holding LLC, one of the most diversified and fast growing business enterprises in the UAE, was founded in 1973 by an exceptional visionary , Mr. Shabeeb Al Dhaheri.
The group further made phenomenal progress after the entry of Mr. Hilal Al Dhaheri in 1977, who is presently the vice chairman of the group. Today, the Universal Group Holding LLC, is a well-reputed entity, which has carved a niche for itself by bringing a number of world leading products into the UAE market to meet its volatile demands. Apart from the trading and agency activities, the group has established a name in various other activities like project contracting, engineering and sponsorship.
Universal Group Holding LLC, with its commitment to quality in its quest for constant excellence in all its ventures, has earned a remarkable position in the market. Universal Group Holding LLC with almost five decades of strategic planning, inherent ability to identify opportunities added with its adaptability to changing market environment, has entrenched itself as a leader in the region's progressive market.
Universal Group Holding LLC
Istiqlal Str
Shabeeb Al Dhaheri Building 
Floor # 1
P.O. Box 4399 
Abu Dhabi
United Arab Emirates
Website: www.ugc.ae
Email Id: info@ugc.ae